Courage Writing: discover yourself and empower your personal voice
We all have stories that define or expose who we are at our core.
Writing our stories down in a journal can be therapeutic, healing, and illuminating. Journaling gives us the opportunity to pause, reflect, and put down in words how we feel right now, and what we think about things going on in our lives.
Sharing our personal stories with others is an act of profound courage. There's not much that makes us feel more vulnerable than exposing our thoughts and feelings to others in a creative form like memoir, poetry, or artwork.
That's why most of us never even try. The fear of being judged can be paralyzing.
About the class
Courage Writing is a professionally facilitated workshop that provides a safe, supportive space where you can explore your thoughts, feelings, ideas, and self-expression through written and spoken word. Through positive and constructive feedback, you can find and empower your own voice and build effective communication skills, while learning from and helping others.
There's no magical technique or class that lets you skip the hard work of getting better through practice and feedback.
A Courage Writing workshop is where you can do that hard work in a safe and supportive space. It's a group of people dedicated to their own growth and the growth of each other, through positive support and shared accountability, facilitated by an expert instructor.
Each workshop runs for eight weeks, with one weekly facilitated session lasting two hours. The session will include warm-up/instruction, writing (optional prompts provided), feedback, and discussion.
About your facilitator
Peter (that's me) is an award winning author and leadership coach. I've been working on my writing skills for more than four decades, and I've published four novels and a chapter book in addition to poetry, short stories, and numerous professional articles on a wide range of topics. I've facilitated writing and self-publishing workshops and was recently elected to the San Francisco Writers Conference as a board member at large, after 13 years as a volunteer.
Here are some of the places I've been quoted or published:
About you
Who should join a Courage Writing workshop?
Anyone wanting to get better at communicating with courage, confidence, and skill
Anyone moving on from a major life event—marriage, divorce, loss of a loved one, empty nest, retirement
Parents and step-parents dealing with the complexities of children—the challenges, the joys, the expectations, the fears, the lack of control
People wanting to document the most important moments of their lives, or their aging parents' lives, to have a record for the family
Poets, writers, memoirists, essayists, and any other person who just wants to improve their storytelling and writing
Anyone who wants to learn to tell their own stories with more authenticity and their own personal voice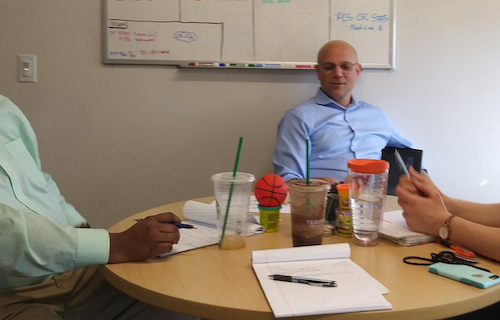 Interested? Let me know!
Send me a note through my contact page to let me know you're interested in learning more or signing up for the next workshop series. Once I have a viable cohort, we will collectively establish the best schedule for everyone.
Team and private group workshops
I am happy to customize this workshop for business teams, clubs, families, and social groups.
Business teams focus on powerful communications appropriate to the workplace. Learn key writing techniques to focus attention, clarify message, eliminate ambiguity, and empower your voice. From a single session to a multi-session series, I will customize the lessons, prompts, and exercises to your needs.
Social groups, families, and clubs will have fun together while also building skills, creating deeper and more enduring bonds, and supporting each other on a whole new level. Sharing stories creates empathy and understanding that lasts long past the end of the workshop. Whether your group wants a single session or a series, I can design the workshop for you.
Get notified of future workshops and drop-in sessions
If you're not ready to join a workshop now, subscribe to my email list to be notified of upcoming Courage Writing workshops and drop-in sessions.
Processing…
Success! You're on the list.
Whoops! There was an error and we couldn't process your subscription. Please reload the page and try again.