How a colleague (and a strengths assessment) destroyed one of my self-limiting beliefs
About 15 years ago, a colleague destroyed one of my self-limiting beliefs by laughing at me in front of my whole team.
We were reviewing our recent strengths assessments as a team, in a facilitated session.
This was not a mild chortle or knowing snicker. It was a great bark of a laugh. A guffaw that would shake the chandeliers, if there had been chandeliers in this windowless Minneapolis conference room.
Then she said, "Oh come on, Peter. I've watched you work a room."
This startled and disoriented me because I had just finished explaining to the facilitator that my Strengths report couldn't be right. It painted the picture of an outgoing, social, relationship-oriented person.
But I was shy. I was reserved. I was quiet and restrained.
Wasn't I?
We all have self-limiting beliefs that feel real
I can't tell you how self-limiting beliefs originate. I can't even tell you where this particular one started.
When I look back at my life, I was a little shy as a kid, but I had a lot of friends and was always right in the middle of things.
Somewhere along the line, perhaps in my early 20s, I began to believe I was introverted and reserved.
I can't say when that happened, or how.
Frankly, I don't really care. I'm a lot less concerned with how the past shaped me than with how I want to shape myself for the rest of whatever time I have left.
So when the Strengths assessment came back with all the relationship-oriented strengths floating to the top, I was surprised.
Then my colleague called me out.
"Oh come on, Peter. I've watched you work a room."
The bright light of strengths assessments
I have some of my clients do strengths assessments, if it seems appropriate. With most of them, the goal is to help them channel their actions in directions that will help them build on their strengths.
Sometimes, though, the assessment shines a very bright light on what had been a self-limiting belief.
As in my case.
I thought my strengths would come back in other areas, primarily. When they didn't, I had a choice.
I could reject the report and call the whole thing flawed, or I could accept this new piece of data and examine it with curiosity.
I chose the latter. (Thanks in part to the skill of the facilitator, who kept us on track well.)
That led me then to look back at my actual behaviors in a new light.
Learning to overcome my self-limiting belief
As a kid, I was always in the thick of things, often planning or instigating social activities.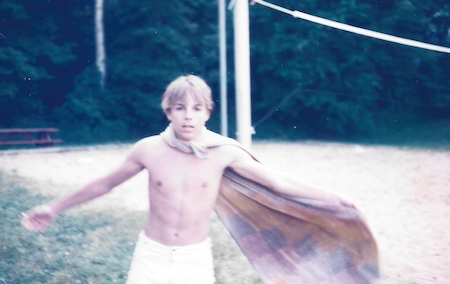 In college, I made friends easily. In my early career, I was often pushed out of my comfort zone.
But what my colleague was referring to ("work a room") was the many work conferences and events we'd attended together. I had indeed built up a substantial network, and as I thought back over how I'd done that, it became clear that I did, indeed, work a room.
Not in a cynical, mercenary, smarmy salesman kind of way. But in a legitimate "oh look there is a person, I bet they are interesting" kind of way.
So after thinking more about that over the next several months, I realized that the strengths assessment had been correct.
And perhaps I should in fact begin honoring and developing those talents to help me continue to progress.
Truth bomb or self-fulfilling prophesy?
There's a legitimate question to be asked here: Did my strengths assessment reflect a truth about me I didn't know, or did I adjust my behavior on the power of its suggestion?
Certainly, the latter is possible, and it's one of the things you have to be careful about when giving power to one of the many assessment tools out there. They should all be treated with some amount of healthy skepticism and critical analysis.
Which is why I spent quite a while thinking back over my actual behavior and trying to view it as an outsider would see it.
"Oh come on, Peter. I've watched you work a room."
I also found ways to ask other people about how they saw me. The more distance I got from my own self-limiting belief, the less I believed it.
Transformation over time
Just because I had this new knowledge, that didn't mean I suddenly and dramatically changed my life. it didn't mean I would suddenly become the party planner or the guy who takes center stage.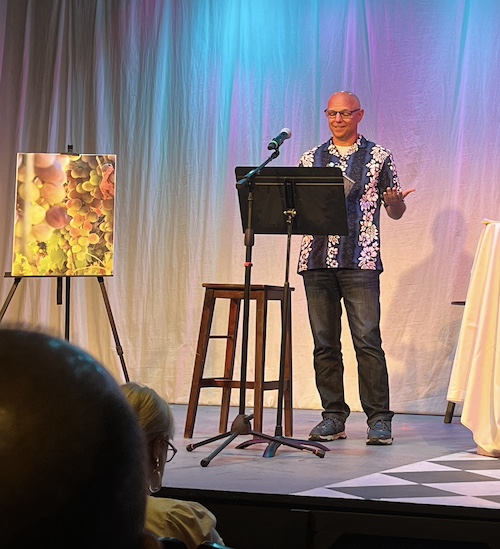 Over time, I came to a much clearer understanding of how I am, indeed, a relationship-oriented person.
It took me a while to shake loose some of the assumptions and stereotypes that go along with the labels, so I could find my own authentic manifestation of what that meant.
And so it goes with my clients.
Becoming more self-aware is just the first step in transformation. Sometimes it might be dramatic and sudden, but more likely it will happen gradually, over time, with fits and starts and backslides.
Even the most self-aware people have self-limiting beliefs. I'm sure I'm still holding myself back in many ways, and I'm continuing to work on that. Writing this blog each week is one of the ways I'm doing that.
And it's one of my favorite things about coaching others, both in the workplace and through major life adjustments.
I can help.
I work with top executives and middle managers to improve their leadership skills, their workplace culture, and the effectiveness of their teams. I also help individuals identify and achieve their personal goals. Would you like to become more aware, be more effective, be more empowered, and feel fully prepared for your next steps?
You can help.
Think of one person who would benefit from reading this post. Sharing is caring! Forward it to them right now. They will think you're super smart and well informed.
Stay informed.
Be sure to join my email list! Get notified of new posts here as well as new courses, books, and events from me both here and at Gray Bear Publications.